The Frost Monster Series.
Furry Snow Creatures. Cute, unique plush toys inspired by the yeti....
These monsters have been a labour of love (and a bit of an obsession) for me since 2010. I wanted to create a character that could evolve. I make small, minor changes to every edition (ears, smile, shape of head, length of tail etc...) making each design unique.
Grey Frost Monster - Wendell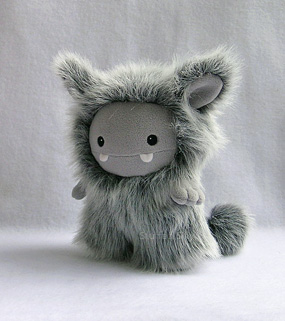 Say hello to Wendell.... this cutie was the very first Frost Monster. He's extremely rare... only 25 of this one was made before retiring.
White Frost Monster - Wolfgang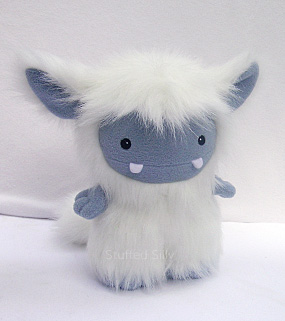 This little guy is Wolfgang. Originally I had planned to make 40 of this fella. Unfortunately I ran out of the grey-blue fleece so he had to retire a little early.
If you are interested in purchasing a Frost Monster, thank you so much for your support! Please check out my Online Shop. Below are just a few that have been available for purchase. These furry little guys are all limited ones and aren't around forever.




If you're interested in seeing more plush collections by Stuffed Silly,
please check out the Forest of Fru Series.