Cute Stuffed Animals
Chenille Waffle Baby Chicks:



This baby chick is made with a 100% polyester "waffle" textured chenille fabric... it is very soft. The legs have been overly stuffed so the little chick can stand on it's own feet.
Silly Little Monkeys:



These monkeys are cute. I admit that it was a lot of fun taking pictures of these guys once they were complete. The material used to make them is 100% dyed nylon Antron. This fabric has a nice fuzzy texture to it and gives a little bit of sparkle to the toys.
Baby Plush Dragons:



I found this fabric one day when I was shopping downtown. A very soft material that would be great for sweaters too. It seems that this particular dragon is trying really... really hard to learn how to fly.
The Toy Gallery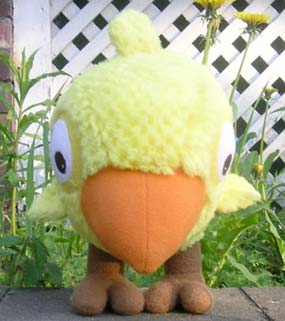 Click on either of the links below to check out some more plush toys from Stuffed Silly...
furry plush monsters
waffle bunnies